Fundamental and Concepts of Microsoft Office 2007
Fundamental and Concepts of Microsoft Office 2007
The
Office 2007
application is radically different with its blue interface brighter than in the past. Word, Excel, and PowerPoint arrange features within a tabbed Ribbon toolbar that largely replaces the gray drop-down menu, docked in the upper left comer, bundles many commands from the old File and Edit menus.
The
Office 2007
programs share a new graphics engine and, strongly emphasize ways to decorate documents. It has pull-down
Style Galleries
to preview how new fonts, color themes, chart styles and images appear before applying changes. With the
Ribbon
, it is easy to find Conditional Formatting in Excel, View tab in Word and have better options for viewing two or three documents at once. The brightness of images can be easily adjusted, and so with adding 3D effects and glows to pictures and charts.
Chapter I Fundamentals of Microsoft Office Word 2007
Working with Documents
Use Undo and Redo in Word 2007
Text Alignment and Spacing
Move, Copy, Cut and Paste Text in Word 2007
Set the Tab Stops
Font Styles and Effects
Headers, Footers and Page Numbers
Create a Bulleted or Numbered List
Pictures and Clip Art
Draw and Paint in Word
Check Spelling
Copy and Clear Formatting
Chapter 2 Fundamentals of Microsoft Office Excel 2007
New features of Microsoft Office Excel
Starting Microsoft Office Excel 2007
Microsoft Office Excel 2007 Screen Elements
The Work Area
Commands in the Excel Environment
Microsoft Excel File Operations
Types of Data
Ways to Edit Text or Data
Ways to Save File in Excel
Working with Rows and Columns
Format Worksheet in Excel
Cut, Copy, Move and Paste in Worksheet
Printing a Worksheet
How Much Do You Remember
Perform Automatic Calculations
Search and Insert Clips and Graphics
Understanding Charts in Office Excel 2007
Chapter 3 Fundamentals of Microsoft PowerPoint 2007
Features of Microsoft PowerPoint 2007
Explore the Microsoft PowerPoint Window 2007
The PowerPoint Opening Screen
Creating a PowerPoint Presentation
Modifying Slides
View of How to Change Font and Colors
The Custom Animation in PowerPoint 2007
Type of Custom Animation Effects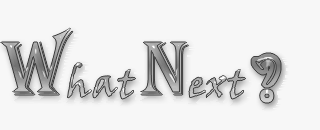 ---