The Horizontal and Vertical Scroll Bars
The
Vertical
and
Horizontal Scroll Bars
, if turned on, enable the user to move up, down, and across the window by simply dragging the icon located on the scroll bar. The
Vertical Scroll Bar
is located along the right side of the screen. The
Horizontal Scroll Bar
is located just above the status bar. To move up and down the document, click and drag the vertical scroll bar up and down. To move back and forth across the document, click and drag the horizontal scroll bar back and forth.
The Text Area
The Text Area is located just below the ruler. This is where to type and work on document. The blinking vertical line in the upper-left comer of the text area is the cursor. It marks the insertion point. As one types, the text displays at the cursor location. The horizontal line next to the cursor marks the end of the document.
The Status Bar
The Status Bar appears at the very bottom of the window and provides such information as the current page, the number of words, current section, total number of pages and the current column number in the document. Right-click on the status bar to change or customize what it displays. To select, click the menu item and click it again, to deselect it. A check mark next to an item means it is selected.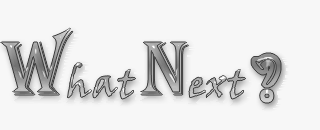 ---